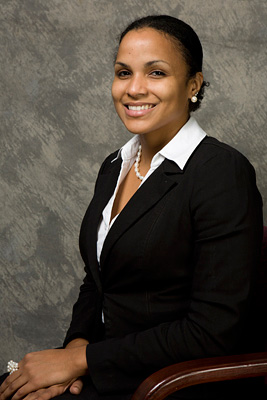 Admissions:  UK Bar 2009
Antigua and Jamaica Bar 2010
Notary Public
Main Practice Areas: Intellectual Property, Banking and Finance, Entertainment Law, Commercial Law, Human Rights Law, Litigation
Education: LLB (Hons) – University of Nottingham, UK, 2008
Bar Vocational Course – BBP Law School, UK,   2009
Legal Education Certificate (LEC) – Norman Manley Law School, Jamaica, 2010
Certified Anti-Money Laundering Specialist (CAMS), August 2011
LLM – University of Melbourne, Australia, 2014
Member: Lincoln's Inn, UK; Antigua & Barbuda Bar Association; International Trade Marks Association.
Other Details:  Safiya was an Island Scholar being the recipient of the Antigua and Barbuda National Scholarship (Island Scholarship) in 2005 for her performance on the CAPE examinations. Safiya spent a year at the University of Melbourne where she successfully completed her Masters specializing in Commercial Law.
While at the Norman Manley Law School, she completed a Mediator Training Programme and is a Certified Mediator by the Dispute Resolution Foundation in Jamaica.
She joined the firm in 2010 as an Associate and is now a Partner.
Interests:  Safiya is passionate about the promotion and protection of human rights. She is a founding member of Human Rights for All, a human rights non-government organization. She has worked with Amnesty International and Jamaicans For Justice and Advocates for International Development.
She is also a 2nd Degree Black Belt in Karate and enjoys travelling, learning new languages and experiencing new cultures.