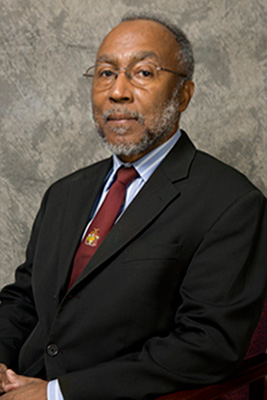 Admissions:  Antigua Bar (1975)
British Virgin Islands, Dominica and Montserrat Bars
Notary Pubic
Main Practice Areas:  Commercial and Investment development; Admiralty/ Maritime Law, Taxation, Labour and Employment Law, Legislative Drafting, Human Rights
Education:  B.A. (History) – University of the West Indies, 1969
LLB (Hons) – University of the West Indies, 1973
Legal Education Certificate (LEC) – Hugh Wooding Law School, Trinidad, 1975
Diploma in Legislative Drafting – University of Ottawa, Canada, 1979
Diploma in International Trust Management – STEP, 2003
Member:  Antigua & Barbuda Bar Association
(Former Chairman of the Disciplinary Committee established under the Legal Profession Act, 2008)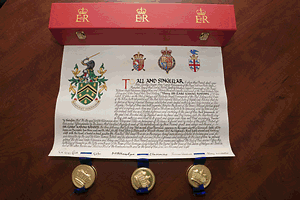 Other Details:  Sir Clare has been practicing law since obtaining the Legal Education Certificate from the Caribbean Council of Legal Education in 1975 and is a Queens Counsel (QC). He is a former Solicitor General of Antigua and Barbuda and has acted as Attorney General in the British Virgin Islands and Montserrat.  He has worked as a consultant with FAO, Caribbean Law Institute and WIPO.  During 1994-1997 Sir Clare served as Attorney General and Minister of Justice and Legal Affairs for Antigua and Barbuda and served as an independent Senator in the Senate of Antigua and Barbuda during 2004.
In December 2009 he completed his second four-year term as a member of the Inter American Commission on Human Rights and served as President for the 2004-2005 term. Sir Clare has acted as Judge of the Supreme Court of the Eastern Caribbean and serve in Anguilla, Grenada, Nevis and St. Vincent.
Sir Clare is the past Chairman of Antigua Commercial Bank, the largest and oldest indigenous bank in Antigua and Barbuda and served as a director of this institution for 18 years.  He is a founding member of the National Development Foundation of Antigua and Barbuda and served as one of its directors for several years.
On the occasion of the 25th Anniversary of the Independence of Antigua and Barbuda on 1st November 2006, Sir Clare was awarded one of the country's highest awards – Knight Commander of the Most Distinguished Order of the Nation (KCN) for his contribution to the legal profession, human rights and the youth.
Interests: Sir Clare has a keen interest in the development of the youth and is a member and former Chairman of the Duke of Edinburgh Award Scheme in Antigua and Barbuda.  A karate enthusiast, he is a 6th Degree Black Belt and is Chief Instructor of the Antigua Shotokan Karate Academy and the Caribbean Shotokan Karate Federation.